Gallery Nights: the large outdoors vernissage of Buenos Aires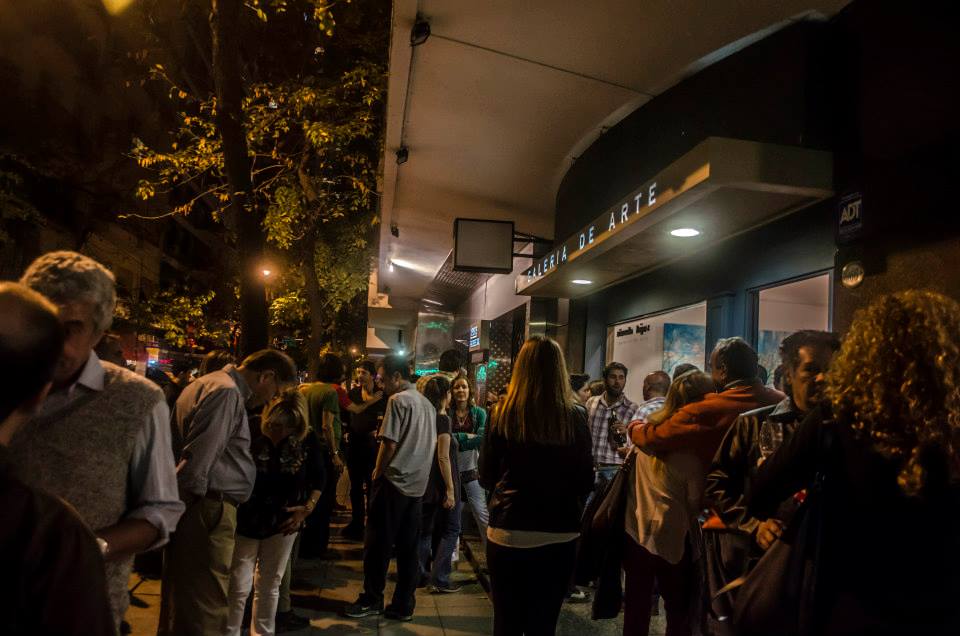 Gallery Nights is the must-see art event of Buenos Aires. The 2015 third edition will take place on Thursday, September 10th, between 7 and 10 pm. The galleries from Retiro, Recoleta and Barrio Norte (from San Martin to Ayacucho and from Tucuman to Av. Libertador) will keep their doors open to welcome thousands of visitors interested in checking the works of established and promising young artists of the local scene. 
Gallery Nights can be conceived as a journey, for those wishing to have an overview of what is happening in the art scene in this part of the city, or as an opportunity to visit a particular exhibition in extraordinary conditions. 
This edition will include the brand new ECOBICI service, the Public Transportation System of the Government of the City of Buenos Aires, which will be available exclusively for visitors to move to the different art galleries using bikes, available for free.
For more information visit: http://www.gallery-nights.com.ar